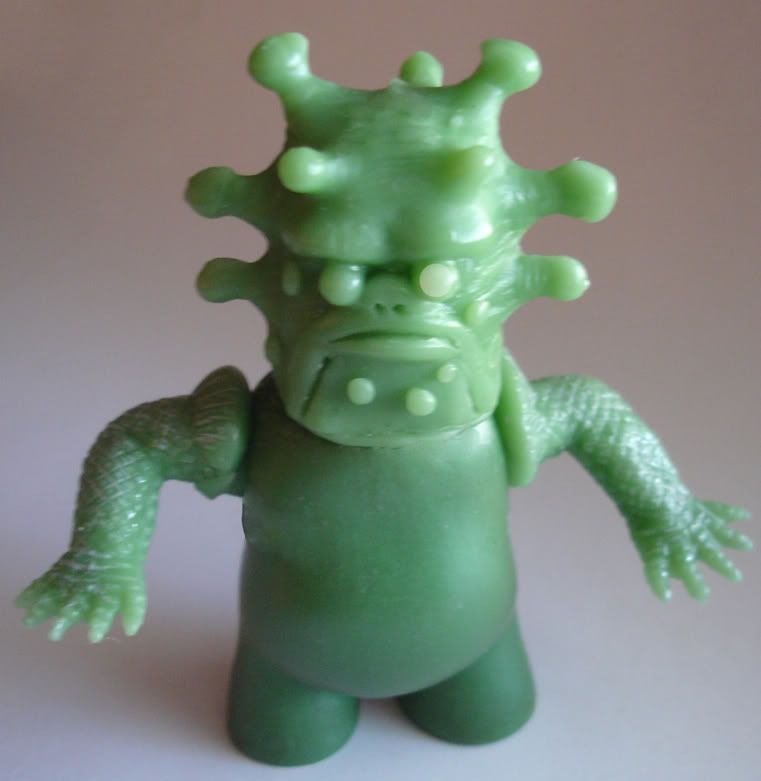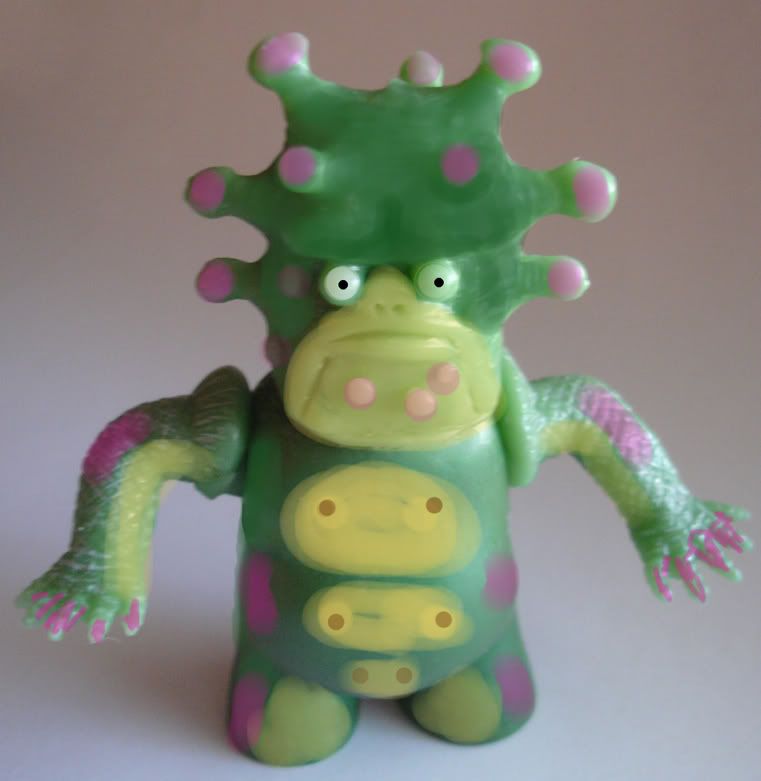 Here is my first pull for the arms and head, the body mold got distorted...I hope to have a new one done real soon! This is a plain stand in for now.
FYI if you are using two different types of Dragon Skin Silicone for molds (mine were quick and Medium set), I accidently put medium over curing quick, and even though I molded under pressure the degassing quick set Dragon Skin bubbled up my second half of the mold...
I plan to get the body mold done this week, though with the holiday it might be next weekeund (the bonus being I am off work next Friday!) the other pic is a really shoddy idea of the paint job... I know it's rough :)
Height: 3.75 inches
Material: Soft vinyl like polyurethane
Articulation: Three points (arms and head)
FUN! FUN! FUN!